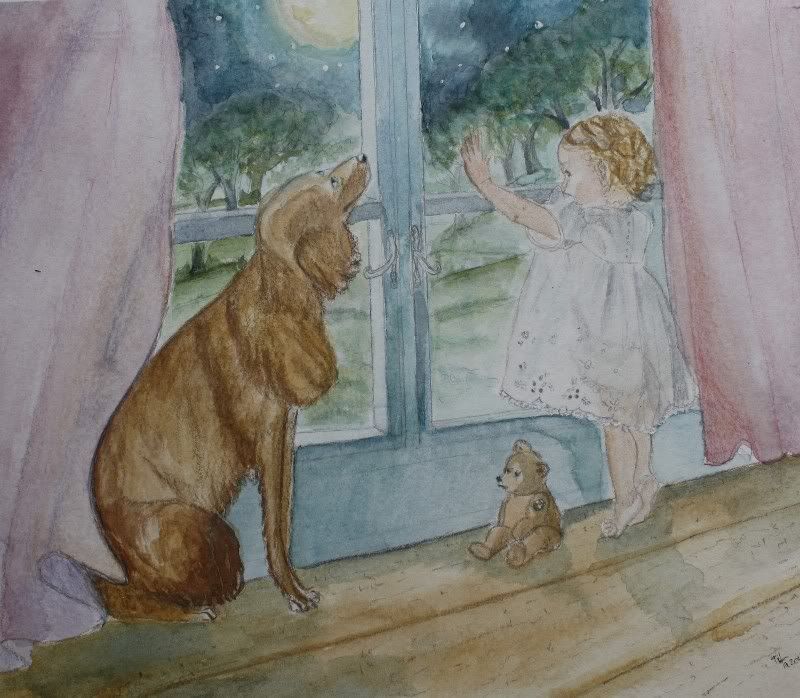 "
When I consider your heavens, the work of your fingers, the moon and the stars, which you have set in place, what is mankind that you are mindful of them, human beings that you care for them?"
Psalm 8:3-4
One of the very first Psalm chapter to be memorized by my children was Psalm 8. I love the assurance and the Majesty expressed by the words of king David. It is a comforter to know that we serve a God that is sovereign and all power.
This illustration is again a little different than most of my children's illustrations. I am always wanting to try something new....a new approach... in drawings and painting . I am discovering that i like a the soft side a lot. I think it tells a lot about the picture mood. As you can see , i did not use black and did not highlight the edges. I worked mostly with the shadows . In my mind this is a evening were the moon was full and bright, just like when I was a child growing up in Brazilian farm land.... the moon seemed always brighter there than here and now.*grin*
I would love to hear from you with your honest feedback. What do you think? Is it too light, muddier, or it soft and fits the story?
**I still can not see my followers and nor can I follow others. I am not sure what to do. I can visit and leave comments but this is so upsetting to me.



. It is available
here
Have a blessed weekend!!!!